Healthy Drinks
12 Superfoods That Stomp Out Cancer Before It Starts
Sign up to receive the best of Simple Organic Life
GET OUR NEWSLETTER
Cancer is one of the most feared illness in America, and people are willing to try almost anything to reduce their chances of getting this illness. Medical researchers have discovered that 1/3 of cancer deaths are due to increased participation in unhealthy diets. Eating these foods have been proven help fight and prevent the effects of cancer. Find out what they are, and the specific benefits they have.
1. Cherries.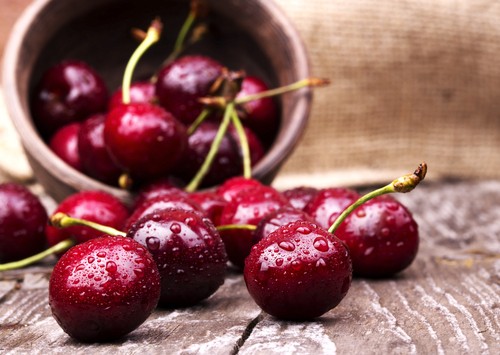 It doesn't matter the type or taste, cherries are an incredibly healing fruit. Drinking a cup of cherry juice helps reduce any inflammation your body may have. The high fiber content in the fruit, and the fruit juice are linked to lowering the risk of colon, and rectal cancer, as shown in a study done by the American Institute for Cancer Research.
Cherries are also powerful antioxidants. They are loaded with vitamin E in quantities comparable to a supplement. Sweet cherries also contain quercetin, which is a wide-ranging antioxidant that can have a profound impact on your overall health.
Cherries also reduce inflammation. In one study of 600 volunteers, those who ate a half cup serving of cherries a day, or about 10 cherries, had a 35% lower risk of a gout attack. Those who ate even more had a 50% reduction in risk. Gout happens because your body cannot filter out uric acid fast enough, and inflammation follows suit. If you're at risk for gout, try eating cherries.
Cherries have also been known to reduce belly fat and prevent post-workout pain and fatigue. They're the perfect fruit to eat after a workout, in conjunction with some nice, lean protein and water.